Welcome to the Buckskin Evangelical Church web site
Recent Posts
Jesus was a brilliant teacher who taught with clarity and authority, drawing thousands to listen to him. His teaching about the Kingdom of God was radical and revolutionary. On many occasions what he taught was counter intuitive and counter cultural. In the Sermon on the Mount he said 'You have heard it said … but I tell you'. Jesus perspective was very different to the world's and His words turned people's understanding upside down. The Beatitudes do exactly that, they bring a new and fresh perspective on God's kingdom and how God wants us to live as His people. Over the nine weeks we will look carefully and closely at Jesus words to uncover the radical way He invites us to live.
9th September Introduction to The Beatitudes
16th September Blessed are the Poor in Spirit
30th September Blessed are those who Mourn
7th October Blessed are the Meek
14th October Blessed are the Hungry and Thirsty
21st October Blessed are the Merciful
28th October Blessed are the Pure in Heart
11th November Blessed are the Peacemakers
18th November Blessed are those who are Persecuted
Celebrating 50 years of God's blessing at Buckskin Evangelical Church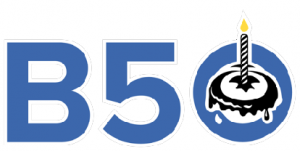 There's lots going on this year – 50 events!
See below for what's happening during the rest of the year…
Saturday 29th SeptemberGreen DayStarts: 10:00 – ends: 15:00Saturday 6th OctoberCurry Night with CHILDs TrustStarts: 19:30 – ends: 22:00Saturday 27th OctoberCeildhStarts: 19:30 – ends: 22:00Wednesday 31st OctoberLight PartyStarts: 17:00 – ends: 19:00Sunday 11th NovemberFellowship LunchStarts: 12:30 – ends: 14:00Sunday 18th NovemberPrayer and Worship EveningStarts: 18:30 – ends: 20:00Monday 31st DecemberNew Years Eve PartyStarts: 19:00 – ends: 22:00